Description
Details
Digital Inverter Technology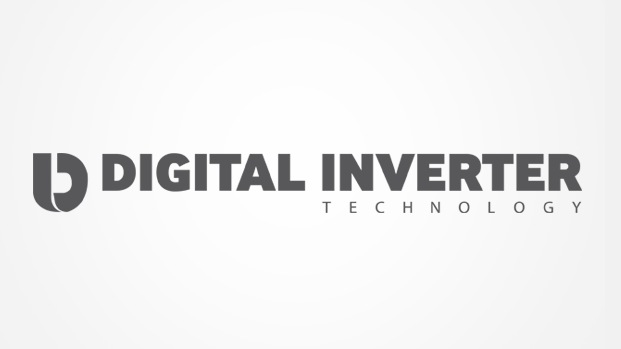 Digital Inverter Compressor and 10 Year Warranty
Unlike conventional compressors, which just start and stop, Samsung's Digital Inverter Compressor has 7 adjustable speeds to suit different cooling demands. So it works smoothly, reduces wear and tear for greater durability, and minimises noise. Plus you'll enjoy the peace of mind that comes with lower electric bills and a 10-year warranty.
10 Year Warranty
Enjoy the peace of mind that comes with a 10-year warranty on the compressor of Samsung refrigerator powered with Digital Inverter Technology.
Cool Select Plus Zone (Convertible Freezer)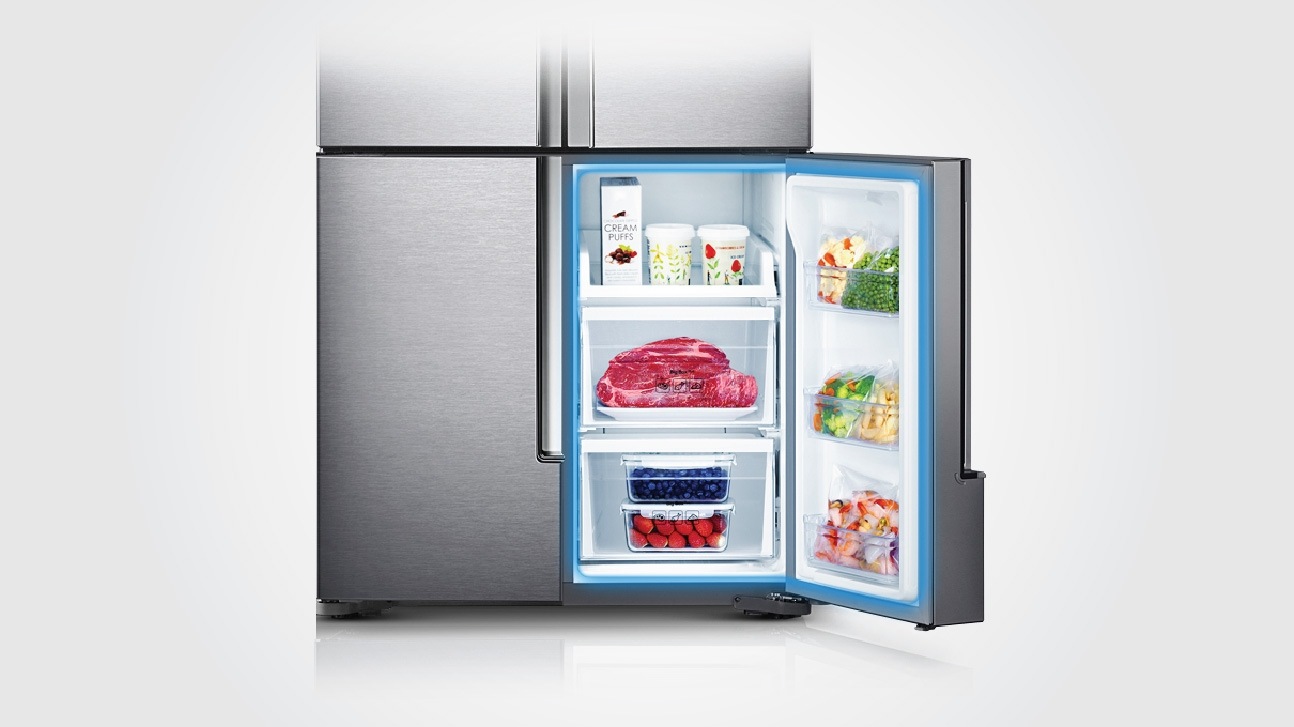 The refrigerator within the refrigerator.
Designed to meet the unique demands of your family's tastes and needs, Samsung's CoolSelect Zone™ is an independent drawer that functions as a refrigerator within your refrigerator. Just select the mode required for the type of food you're storing from four settings – Soft Freeze Mode, Quick Cool Mode, Chill Mode and Cool Mode – and the drawer quickly changes temperature to match your unique needs. All it takes is the touch of a button.
Water & Ice Dispenser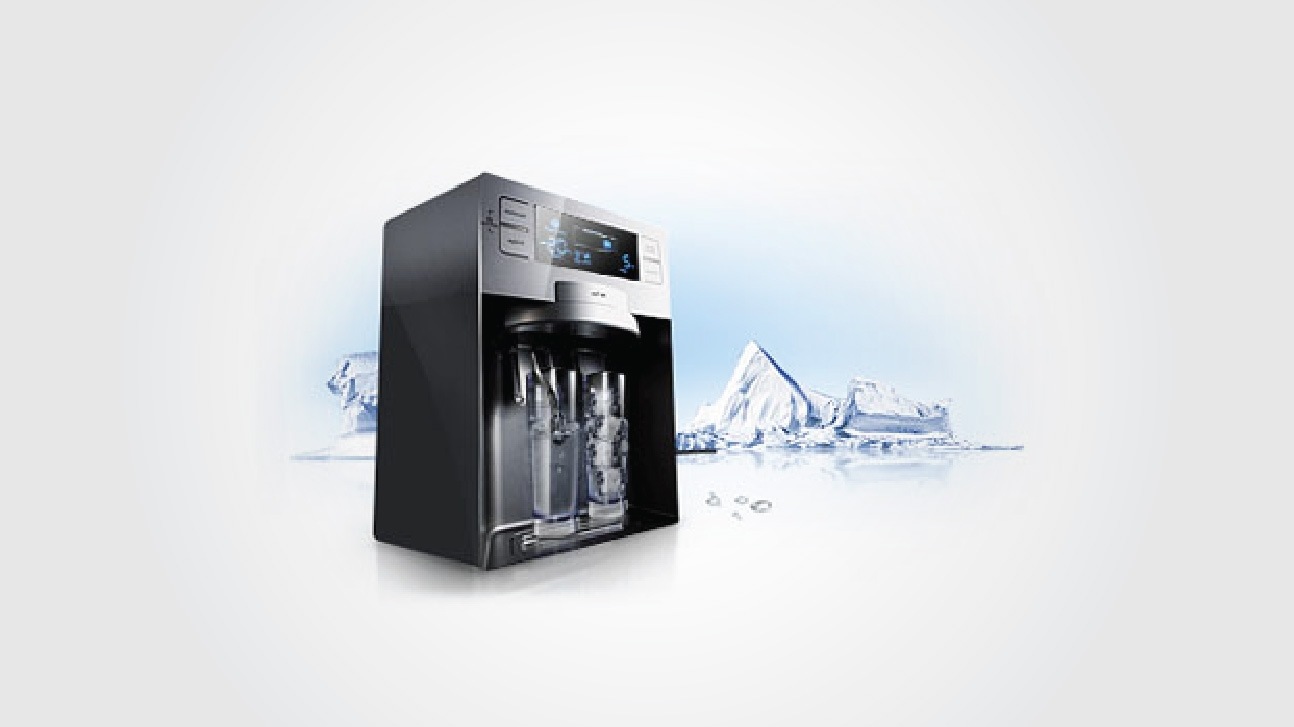 Conveniently sized dispenser makes it easy.

Samsung Water & Ice Dispenser boasts a uniquely tall opening, so pitchers and statuesque glasses can finally be quickly and easily filled with filtered water and cubed ice from the dispenser. No matter what you're drinking or pouring from, it's all right there at your fingertips.
13 Smart Sensors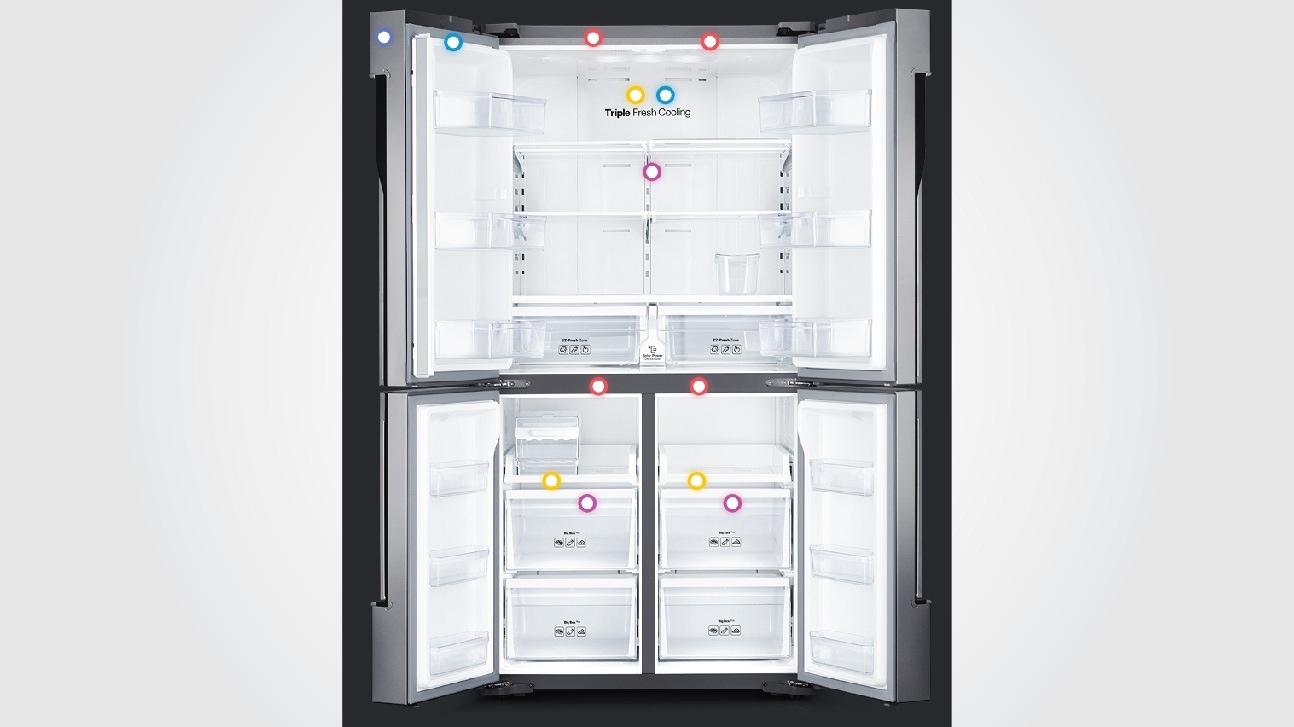 Maintain cool freshness automatically, in any condition
The Smart Sensor System uses 13 internal and external sensors to monitor conditions and adjust settings based on a variety of factors. When the door is opened frequently during a hot day, the system speeds up the compressor to keep the interior cool and your food fresh. At night, when your home is cool and humid, and the refrigerator door remains closed, the compressor slows down to compensate
.
Ice Blue LED Display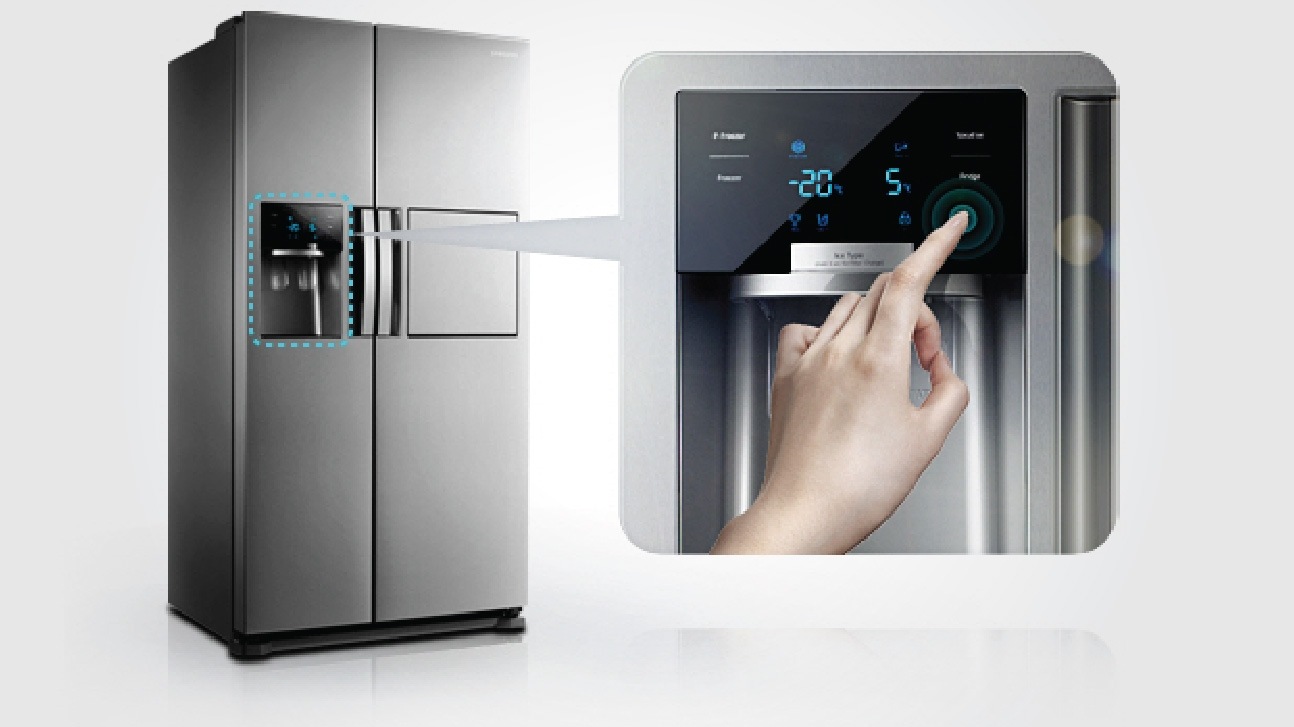 Information and control at your fingertips
Know what's happening inside your refrigerator without ever opening the door. The external LED display, with its pleasing blue glow, shows the inside temperatures for both sides of the new H Series Refrigerator, and lets you know when it's time to change the filter. Touch the display to dispense water and ice, or to set the refrigerator to Vacation Mode when you go on holiday. The CoolSelect Zone™, our fridge-within-a-fridge feature, also offers intuitive controls that let you change settings at a touch.
Triple Fresh Cooling
A revolution in cooling technology
It takes Samsung's revolutionary Triple Fresh Cooling technology—featuring three evaporators and two compressors—to properly cool a refrigerator with such a large capacity. Each evaporator maintains optimal temperatures and humidity levels for each compartment, which helps keep your fruits and vegetables fresher longer. Plus, having independently cooled compartments prevents odors from mixing—so your bread pudding won't smell like your halibut—and cuts down on energy usage
.
Indoor Ice Maker
Ice Master is built into the door, so it frees up valuable freezer space. Therefore it can store enough ice, and its transparent compartment shows exactly how much ice you have
Door Alarm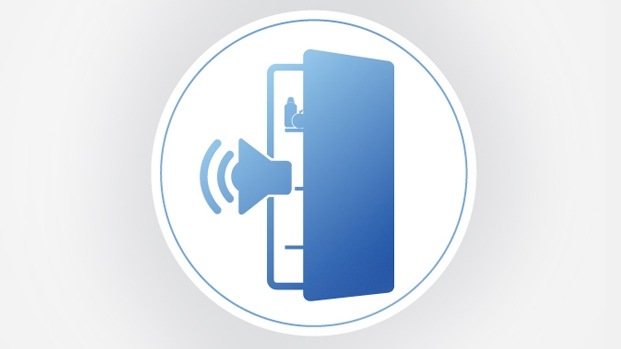 Now even if you forget to shut your refrigerator door the refrigerator is smart enough to alert you with its Fridge Door Alarm. So, you don't have to incur extra electricity costs and there's no risk of food getting spoiled.
Top+Side LED
Fridge and freezer compartments will like LED's clean, bright shine illuminating everything in your fridge or freezer. They will also appreciate how LED lighting emits 10 times less heat than regular light bulbs, leaving food unaffected by temperature swings. What you will like is LED's power-saving, eco-technology that consumes 20 times less power than conventional light bulbs while lasting 2 times as long, saving you some money at the end of the month.
Power Cool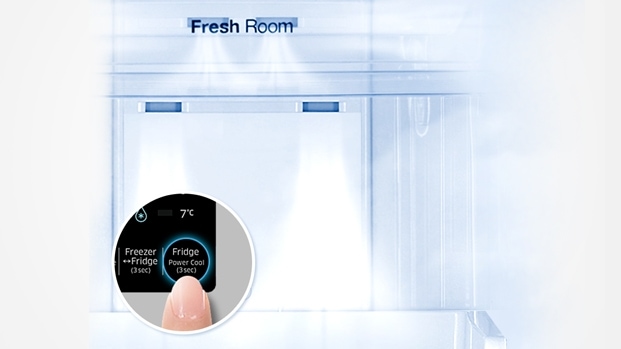 Quickly chill food for optimal freshness after a trip to the market with the Power Cool feature on this Samsung refrigerator. At the touch of a button, cold air is blown into the refrigerator to temporarily reduce the inside temperature to 1 °C. With its almost instant chill, food will stay fresh longer while beverages will be quickly cooled for drinking.
*Result basis on Samsung internal lab test conditions. Individual results may vary.
Power Freeze
Now never run out of ice cubes. With the Power Freeze feature on this Samsung refrigerator, you will have ice cubes anytime with just the push of a button . So it's a convenient way to reduce the waiting time when you need real quick ice.
*Result basis on Samsung internal lab test conditions. Individual results may vary.
Gallon Door Storage
Easy Big Guard
Now you can store big containers of milk and juice in the door, along with two rows of beverage cans and bottles with the deeper Easy Big Guard. Throwing a party? Use the Easy Big Guard to chill tall bottles of water, soda, and other liquid refreshments
Specification
Capacity

Net Total(Liter)

690

Net for Freezer(Liter)

255

Gross Total(Liter)

826

Net for Fridge(Liter)

435

Physical specification

Net Dimension (WxHxD)(mm)

908 x 1,825 x 871

Net Width(mm)

908

Net Case Height with Hinge(mm)

1,825

Net Case Height without Hinge(mm)

1,797

Net Depth with Door Handle(mm)

871

Net Depth without Door Handle(mm)

871

Net Depth without Door(mm)

748

Packing Dimension (WxHxD)(mm)

972 x 1,970 x 920

Net Weight(kg)

171

Packing Weight(kg)

183

Refrigerator Feature

CoolSelect Zone™

Yes

Number of Shelf (Total)

5 EA

Number of Shelf (Flip Up)

1 EA

Number of Shelf (Foldable)

1 EA

Dairy Compartment

Yes

Gallon Door Storage

2 EA

Number of Door Drawer

6 EA

Shelf Material

Toughened Glass

Number of Vegetable&Fruit Drawer

2 EA

Interior LED Light

Soft LED

Freezer Feature

Number of Door Pocket

3 EA

Interior LED Light

LED

General Feature

Door Alarm

Yes

Refrigerant

R600a

Tactile, Electronic Control

Electronic Control

Exterior Feature

Door Type

FDSR

Dispenser with Water Filter

Yes

Display & Control (Fridge and Freezer)

Yes

Display Type

LED Touch Control

Door Handle

Recess

Color

Black Cavior

Dispenser Type

Ice & Water

Installation
Additional Information
Additional Information